What Outdoors Opportunities are Around You?

"You don't need to be a full-time adventurer to have a nice experience in the woods.  Step outside and see what opportunities are around you." -Espen Lysø
Experience Norway's outdoors during this audio and video podcast.  The podcast features Espen and Kine of Norway along with their tour guide, Bernie of Tundra Tours.
Bernie, once on a mission to enjoy the outdoors on holiday instead found himself as an appointed guide.  A guide for free to English speaking travelers into Norway's outdoors.
The 'guiding' experience which was fulfilling left Bernie with only one option.  Become one.  So he did.  Bernie IS Norway's Tundra Tours.
Join them on their journey into Norway's outdoors as they canoe down a river, sleep in tree tents and hang out with mosquitoes.  Check out the videos and have fun!!
Podcast Episode. Click to listen.
Your Positive Imprint episodes
Click HERE to listen to the first podcast with Espen and Kine
Who IS Bernie O'Sullivan?

Lynn and Bernie visited Norway because of the pureness of the outdoors.  They are both from Ireland, married, and living near Dublin City Centre in Ireland.  The couple were running their own business when they decided to take a year off and head to Norway.
They spent much of their time in the outdoors and learning the language and the culture.  While in the forests and along the river they met many outdoor enthusiasts whom were needing help from somebody who speaks English.  Bernie guided folks to help them out because he knew the area.
After the year was up Bernie and Lynn wanted to return soon.  When they did, they took up professional guiding.  Their business is Tundra Tours.
Bernie's passion is truly the outdoors, the wildlife, and the vegetation.  But it's not only a passion for him.  He wants to learn everything there is to know about the vegetation, trees, animals, pioneers, explorers, and safety.
With this knowledge, he is able to educate clients which certainly makes for a memorable experience.  His family values and ethics for treating the land and the animals are part of the outdoor experience.  People leave with a better understanding of nature, wildlife, backcountry skills, safety, and preservation.
Not only is Bernie a top guide in Norway but he is also a lifeguard during the summer months.  Knowing that preservation and mitigation is key to a pristine wilderness, he is a member of his local volunteer fire brigade.  He also works at a wildlife park.
Something of interest is that he and his wife train adventurers who trek across Greenland.
This Irishman makes positive imprints wherever he goes.  My husband and I can't wait to head out into the woods with him one day.
Meet Bernie, Lynn, Kine and Espen. Julia Too.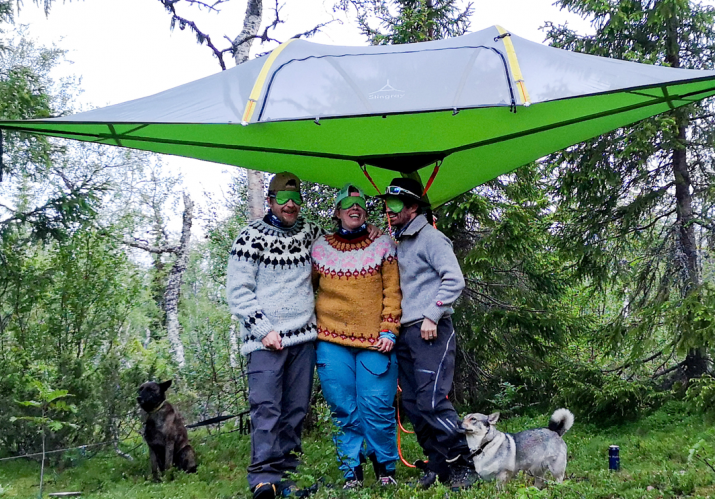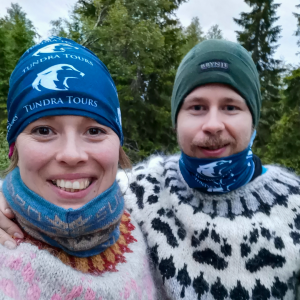 WHERE IN NORWAY ARE THEY?
Learn where their adventures are in Norway.  Also, a bit of information on Norway's National Parks!!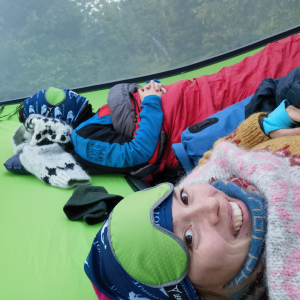 DRAGONS IN CAVES? YES, IN KINE'S IMAGINATION
One of the excursions was being in a cave.  Kine's imagination made the adventure memorable!!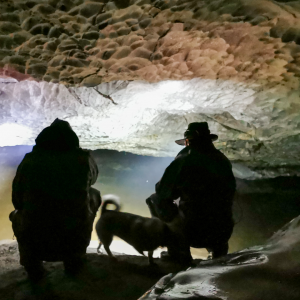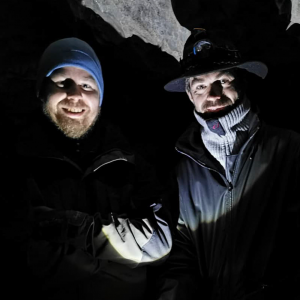 TUNDRA TOURS ON THE RIVER. CANOEING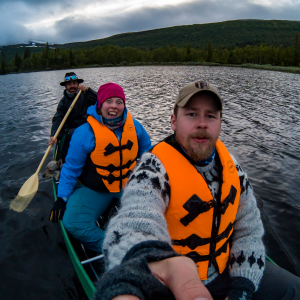 WHAT COULD POSSIBLY BE ON THE OTHER SIDE OF THAT TUNNEL?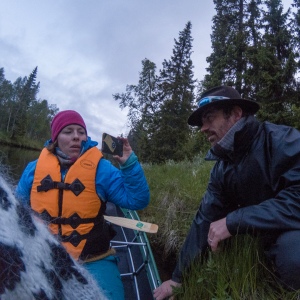 FARWELL! HA DET!! FARVEL!! ADIÓS!! AHOJ!! SLÁN!! ALOHA!!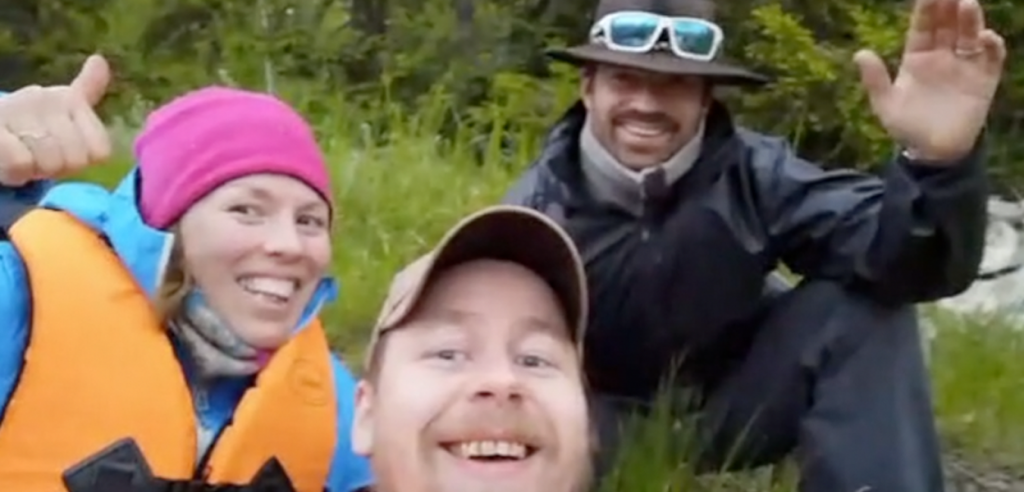 Please sign up! Podcast email updates!
You can sign up for Your Positive Imprint email updates from me below.  I send out inside episode information and updates!
After you sign up you will receive an email to CONFIRM your request.  Thank you!!