Music Therapist, Mack Bailey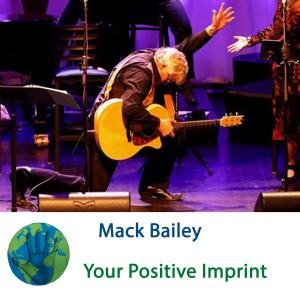 Listen to the Podcast Episode featuring Mack Bailey:  https://yourpositiveimprint.com/episodes/mack-bailey-music-therapist-how-music-rewires-the-brain/
Mack Bailey, legendary musician, singer, songwriter, and music therapist uses songwriting and music to rewire the brain.
Songwriting and music brought Mack from the brink of what he calls a time in his life where he found little hope.  During that dark time in his life he sat down and wrote a song, "Just Because."  (He did collaborate with Tom Paxton on a section). 
"Just Because" brought realization to Mack that writing the song and putting it to music completely changed his life.  That experience he felt rewired his brain.  He realized that he had control of telling his story the way he wants it to be told and with his own intended emotions.
His own music therapy helped him establish a new path, a new career, and a brand new set of positive imprints as a music therapist with Music Therapy of the Rockies.
He became fascinated with the brain and the use of music therapy to help heal people with Post Traumatic Stress Syndrome.  (PTSD)   These studies as a certified music therapist started Mack on his journey to heal veterans who have PTSD.
Listen to Mack's stories of his own struggles and how he rewired his brain through music and songwriting.  Mack shares some of his music and incredible stories about veterans of whom he helped change their lives through his therapy; Music Therapy of the Rockies.
How Do You Want Your Story Told?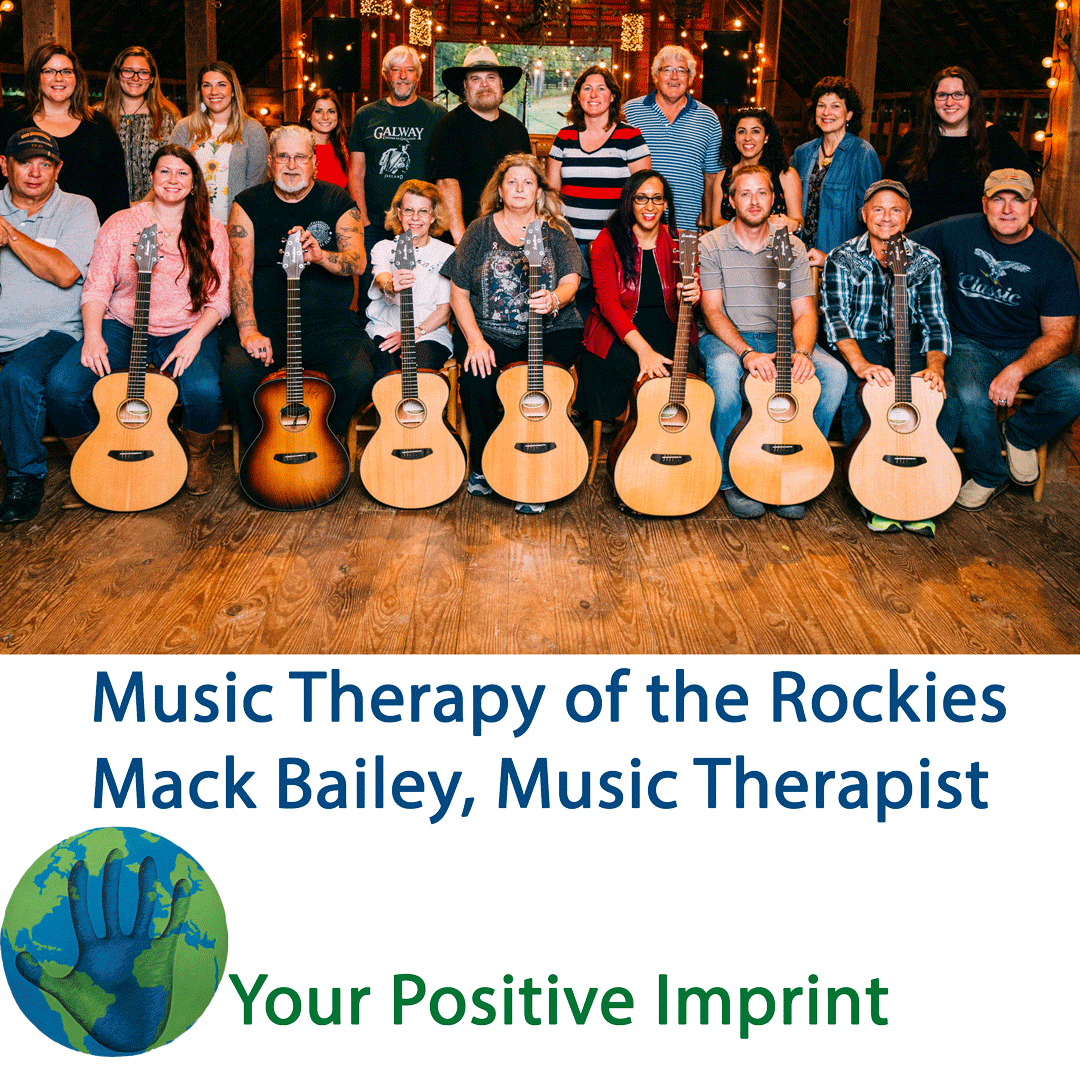 How do you want your story told?  After visiting with Mack and hearing how my own poetry and my own songs and even my dancing are how I control how I tell my stories.  So, a great contemplative question is, how do you want your story told?
Well, it was so much fun sitting down with Mack to do this episode.  Being there in-person Mack could share his music on his new Breedlove guitar.  We shared many stories, lots of music, and of course his positive imprints.
This is a two part feature.  The first episode featuring Mack Bailey is being launched on July 13.  The second episode will be launched on July 20.
On this first part Mack also shares some music including "Just Because" and also "When the Stars Come out."
The incredible story, "When the Stars Come Out" is told by Stephanie Dubick through her lyrics.  Mack composed the beautiful music.  This song will also be showcased in part 2 with how that song came to be. 
Here is a link to the catalog of episodes on my podcast of over 85 exceptional people from around the world. https://yourpositiveimprint.com/episodes/  People who rise to the challenge with 'Elevated Intentions.' ('Elevated Intentions' is the song I use on my podcast outro.  It is composed by Chris Nole.  Check out his music at https://www.chrisnole.com