Expressive Movement. When In Doubt Dance It Out.

I've been dancing through the years since I was four but I have been consistently dancing for almost thirty years.
Kathie Fishback Anthony uses the word 'joy' to describe dance.  Indeed.  Dancing is hard work, expressions of myself, and pure joy.
Through the years I've danced with talented dancers and I have built lasting friendships and have grown professionally and personally because of dance.
How awesome my own world of dance is!
I featured Kathie Fishback Anthony, former dancer for The Carol Burnett Show, The Dean Martin Show, Sammy Davis, Jr., and so much more!!  She shared her joy of dancing and her struggles with recovering from injuries following an horrific auto accident.
Following Kathie's conversation was her husband Michael.  They met on The Carol Burnett Show.  Soulmates.  Raquel Miera speaks about how dance inspired her life following both Kathie and Michael's conversations.
This blog today features several dancers and their own thoughts regarding this ancient and modern art form.
Here is the link to the podcast episode page where you can listen to the dance podcast as well as many other episodes.
Inspirations - Nothing Else Exists Around Me When I Dance
Kyra King - I have 'entrepreneurship' in my blood
The Fishback family goes back multiple generations.  Kyra King is a granddaughter of Kathie and Michael Anthony.
"Growing up as a dancer was really fashioned by my parents.  I was raised at the studio and it was a safe and positive place to grow up.  The upbringing was different because I was around artists, coaches and teachers all day long.  I danced professionally but I have 'entrepreneurship' in my blood.  I am a life coach today."
Maria Stevens - When I'm dancing I'm in a different world
I met Maria at the dance bar many years ago.  We were both still dancing ballet in toe shoes at that time.  She has been a dance partner of mine throughout the years and we have collaborated on choreography for several dances.  We have paid tribute to our dads through dance as well.
"When I'm dancing I'm in a different world.  Nothing else exists around me but the emotion, expression and of course the movement."
Steve, Male Tap Dancer - Dance has no boundaries and no negatives
Steve is part of the male tap dance group.  His inspiration comes from Kathie but also long time tap dancer, Diane Gutierrez.
"Kathie is so positive and so funny and so fun that I don't even realize I am taking dance class.  I used to watch The Carol Burnett Show but I didn't know which one was Kathie but I do now.  Dance is easy to approach life with.  No boundaries and no negatives."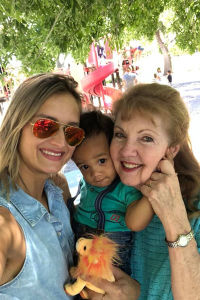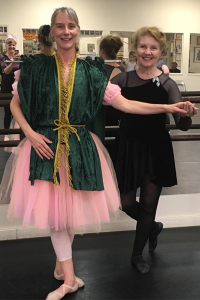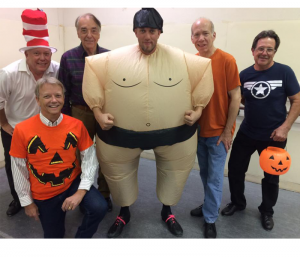 I've gained positivity from dance
Warrena - I've gained positivity from teaching for so many years
I've never had the opportunity to dance with Warrena but she has collaborated with me on a couple of tap choreography steps for community theater and other tap opportunities that I have had.
"Tap is the love of all of my dancing because I love the rhythm of tap.  Dancing helped my own children to become disciplined with their time.  They balanced homework and dance.  My son danced professionally.  I try to be positive when teaching.  I never know if a student is having a bad day so I want to remain positive.  Helping kids to build confidence is important.  I've gained that positivity from teaching for so many years."
Sandy - I wouldn't trade this life for any other
I dance ballet and modern with Sandy and have done so for many years.  She is also a work colleague outside of dance.
"I've been dancing at the studio for 52 years.  I wouldn't trade this life for any other.  Dance has made me whom I am.  I'm a school teacher and I use the positivity from the studio in the classroom.  When we take brain breaks in the classroom I teach the students movement.  My students think it's so weird that I am still dancing."
Mary Rose - To be able to hear yourself tap is pretty cool
She is 18 year's old, the youngest teacher at Fishback's.
"I've been competing and my favorite genre is tap.  To be able to hear yourself is pretty cool.  My generation of competition was based around being versatile.  I had Ms. Kathie for ballet and I had really bad posture.  To fix that she took a dance cane and stuck it down my leotard.  To avoid her ever doing that again I got really good posture really fast.  The people at this studio have been an inspiration for me."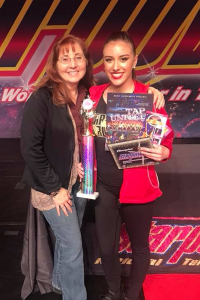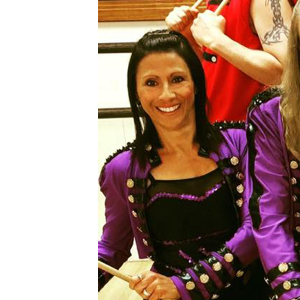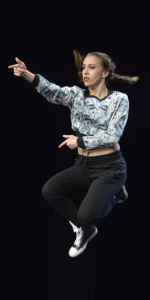 The life skills learned in dance class are invaluable
Erin - Now I'm putting on stage what's been going on inside my head
Erin was pregnant but danced with poise and continued teaching dance classes with joy.
"Growing up competing was cool and now full swing I am teaching and choreographing.  It's been fun to be on the other side of dance and put on stage what's been going on in my head.  When I quit dancing in college I was miserable and had to return.  Here I am!  Back again!!  I'm happy dancing."
Benjamin - Dance is a motivation
Benjamin is a in the male tape class.  He is also known as the humorous one at Halloween time.  The costumes are so much fun!!
"Dance is a motivation.  It keeps me happy and keeps me going every day.  That's why I like doing it.  Mens' tap is hilarious.  I have so much fun in there.  I started dancing when I was six or seven.  I didn't like jazz much but I wanted to dance.  Wow.  When I saw the advanced team tap I was inspired.  I wanted to do that too!  I'm a tapper."
Jenn - The dance world is my village
Jenn is a dancer but her perspective comes from a parent's point of view.  She is Mary Rose's mom. (see above)
"Dance is a wonderful inspiration.  It's the happiest place on earth at the studio.  The impact for Mary Rose has been amazing.  It takes a village to raise a village and the dance world is my village.  The ethics and the examples of the teachers, how to treat other people and other life skills are invaluable experiences for my daughter Mary Rose.  She's learned how to interview because of the national competitions that she's participated in.  Dance is the best experience of our lives."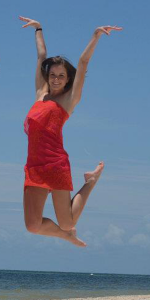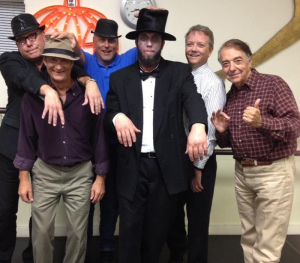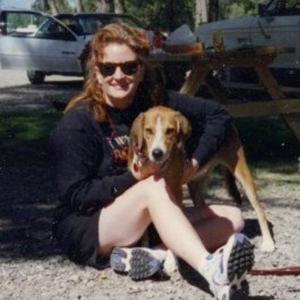 Diane Gutierrez - Dance teaches me life lessons
Diane was practically born at the studio but most definitely she was born to dance and born to inspire!
"Well, dance has always been a part of my life.  It teaches me life lessons.  With hard work comes success.  Dance uses your brain, your body, your personality, your senses, and your emotions.  It incorporates everything and it makes you smarter I hope.  Inspiring the children to want to dance is important to me.  I've done local community theater but I love helping children find their passion.  You don't have to be great at it you just have to love doing it.  I want them to love doing it."
Sarah - I broke the barrier.  I'm able to dance.
I was fortunate enough to watch Sarah grow up.  She dances with grace and power.  Sarah was always so kind and made it a point when she was in high school to congratulate me after I danced.  Something I never forgot.
"Dance was never something that I thought would be a career for me.  My parents put me into dance at three because I was hyper active.  Being inspired to do the best allowed me to lead and follow my heart."
"Movement inspires me.  A typical ballerina I am not as I'm Samoan and 6ft tall.  Dance gives me a language and gives me an opportunity to express myself that is unique."
"I've been through trials and tribulations and dance is my way to cope and express what I am feeling internally.  That's one part of it.  That other part of it is to break the barriers being a larger Samoan girl and being able to dance even in my own body and feeling confident.  Every person deserves that power."
When in doubt dance it out."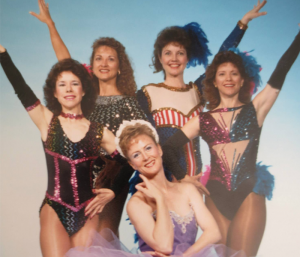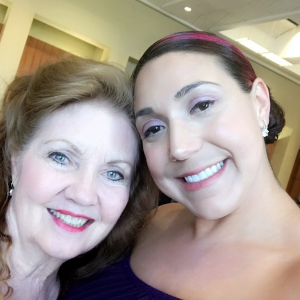 Please sign up! Podcast email updates!
You can sign up for Your Positive Imprint email updates from me below.  I send out inside episode information and updates!
After you sign up you will receive an email to CONFIRM your request.