Former NPR Affiliate News Anchor Shares Iraq War Experience – Stephanie Martin Taylor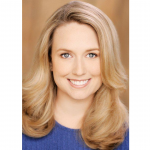 Stephanie Martin Taylor is a former NPR affiliate reporter and news anchor. She moves through the world with a sense of adventure and wonder which she calls "beautiful baggage".
She was on assignment covering the Iraq War. Out of that experience in a Black Hawk helicopter was born a more expansive outlook on reality.
What's YOUR P.I.?
Today she shares her adventures and travel tips on her podcast, Beautiful Baggage. She is also a certified life coach. You can contact her through her website: https://yourbeautifulbaggage.com
Listen to more Your Positive Imprints from around the world here: https://yourpositiveimprint.com/episodes/
There are many amazing positive imprints out there and you can listen to all of them from your favorite podcast platform or from my website. Here are some links to Your Positive Imprint episodes. What's YOUR P.I.?