Cinnamon Sugar and Spice Cafe Launch Party

Cinnamon Sugar and Spice Cafe, Albuquerque, New Mexico, USA
My podcast launch party is being held at Cinnamon Sugar and Spice Cafe located in Albuquerque, New Mexico.  It is owned by Kanella Chronis.  This bonus episode features two guests.  Kanella Chronis, the owner, and also James Garrigan who runs the Cinnamon Sugar and Spice cooking classes held at the cafe.
"I am of Greek descent.  My grandmother instilled values and also taught me how to cook.  Her name was also Kanella."
Kanella translates to Cinnamon in English.  
"I want to be a part of the neighborhood.  A neighborhood cafe is where folks can enjoy the food in a fun atmosphere."
"There's also more to me than the cafe.  Once a month I help out All Faiths Receiving Home.  It is a children's advocacy center for children whom are removed from their home for various reasons.  Counselors there treat the whole family unit.  I've set up ways for cafe patrons to donate if they wish."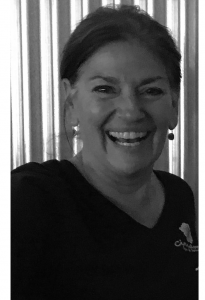 Kanella Chronis
Owner                         Cinnamon Sugar and Spice Cafe
Advocate for helping children
James is the lead cook for the cooking classes.  
"Cook what you want to eat."
"The classes are a hands-on approach where every step is shown.  We use recipe cards.  It's also never fun to cook when you're hungry so during the classes we eat!"
"I got started in doing these cooking classes from a visit to a Kindergarten class.  I was a guest baker for my child's Kindergarten class and I had so much fun teaching them.  They had fun.  I wanted to do this for a living."
The positive imprint came from Kindergartners.  That is awesome!!
"The cooking classes are for adults and children.  The children's classes are for nine to fourteen years of age.  I also do a 'Kids Camp.'
"I love the Kids Camp.  The Camp is for two or three days and for about three hours each day.  A favorite has been the crepes with kids."
"They enjoy the cooking and creative aspects of it.  There's even competitions."
Kanella says, "Yes, and James is so good with the children.  He will even showcase the winner's creation during a weekend to honor the winner."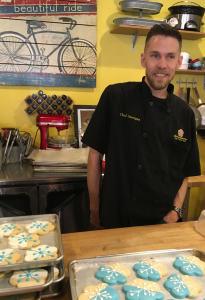 Chef James Garrigan
Lead chef for cooking classes
Advocates learning cooking and baking skills for all ages.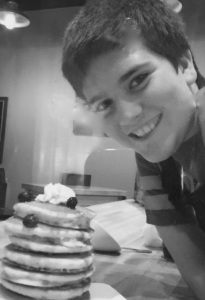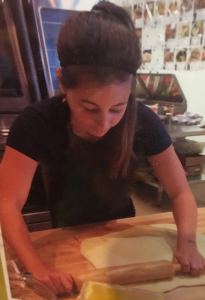 Cinnamon Sugar and Spice Cafe in Albuquerque is a neighborhood cafe with great food, great atmosphere and the mascot 'Chef' to welcome patrons.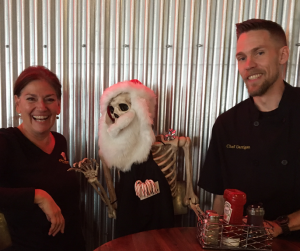 They are located in the Shops at Mountain Run at                      5809 Juan Tabo N.E. 'Sweet' A, Albuquerque, NM 87111