Lilly's Plastic Pickup. Recycle. Reuse. Renew. Refuse to use plastic. Ten year old inspires the world.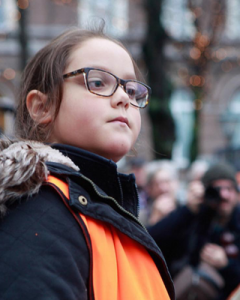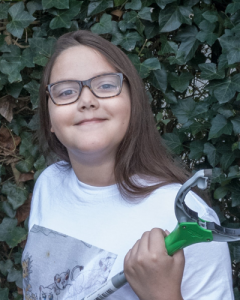 Take a listen to my podcast episode featuring ten year old Lilly Platt.  She is the founder of Lilly's Plastic Pickup.  Our conversation was enlightening and inspiring. Here is the link to the podcast: Lilly's Plastic Pickup Podcast Episode  Lilly made many good points. Take a listen!
Pollution is global and comes in many different forms.  Lilly Platt of the Netherlands is focusing her attention, and hopefully yours too, on a solid called plastic.
Lilly was walking with her grandfather one day and Lilly picked up a piece of plastic.  She learned that the plastic would make its way into the ocean.  
Unfortunately, many animals die because of plastic pollution.  Lilly has posted information and photos on her social media to inform and educate the public on the dangers of plastic rubbish.
Her links may be found below.
"I try to get as many people to listen to me.  It is my mission to clean the plastic and save the animals.  Farmers have sent me letters telling me that some of their animals have eaten plastic, even balloons and they die.
That's why I'd like to see balloons being released into the air during special events banned.  It's too dangerous for nature to just release those balloons.  
Did you know that plastic bags and balloons give the illusion of food so animals eat it.  For a whale this is a death sentence.  Whales eat plastic and then they feel full and they never eat again.  That's not right."
You go Lilly!  Continue with your ambassadorship of plastic pollution.  People are listening!  I know I am.
There are people who say that the animals die because of survival of the fittest.  Those who don't eat the plastics survive.  The way I see it is that it is not survival of the fittest when it is a man-made disaster.  Pollution is man-made.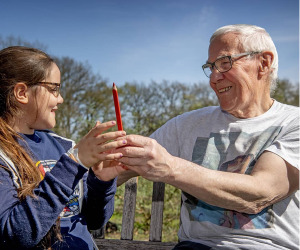 One can use metal or bamboo straws which Lilly promotes and uses herself.  They are sustainable.  Jane Goodall is a recipient of a gift of a bamboo straw and a spork from Lilly.  A spork is a spoon and a fork in one.  It too is made of bamboo.
Global beach clean-up is something that Lilly does actively.  While cleaning a beach in Curaçao she had the opportunity of meeting with the Prime Minister.  This young activist, seeking political action against plastics, is seeing legislation partly due to her efforts.  Cheers Lilly!
"Think before you throw" is a motto of Lilly's.  She tries to teach the public about what happens to the plastic when you throw it away.  Rubbish, even in the trashcan, still has ways of finding itself to the oceans, lakes, and rivers.
Teaching adults and children of all ages is something Lilly does well.  In her own words:
See it.
Pick it up.
In the bin.
I love this one myself.
Have a green heart.  Everything is connected to the Earth. So, get a bag; Get a grabber.  Clean up the world.  Who's with me?!
Eleanor Platt, according to Lilly, is a good supportive background person.  Lilly is talking about her mum Eleanor.  On the podcast, Eleanor supports Lilly but she also provides a parent's perspective on raising a child environmental activist.  She doesn't ever want to look back to see that she stopped Lilly from growing, doing what she is passionate about, and changing the world.  
The best education is the university of life. 

Something that really struck me during my conversation with Lilly for the podcast episode was that she asked the adults listening to support children activists. Lilly doesn't want the green hearts and the enthusiasm for change to be put out.  Clearly, she is passionate about her issues.
She continues her climate change strikes which is part of Greta Thunberg's movement. One of Lilly's favorite signs is There is No PLANet B.
The next Global School Strike Against Climate Change, an initiative where students leave school in order to strike, will be May 24th.  Although there have been several different strikes held in specific cities, with Rome being last week.
The students are demanding action on climate change.  There is a Facebook page that is very interesting regarding teachers and their support of this movement.  Teachers 4 Future.  The link is below.
Check out these websites, and you might need some translating, but you will get the gist.  Perhaps you could start your own country's For Future Facebook page and support the cause.
Let's clean up the world!  Who's with Lilly?!
Click on the Facebook links for:
 Parents 4 Future
Scientists 4 Future
Teachers 4 Future
Please sign up! Podcast email updates!
You can sign up for Your Positive Imprint email updates below.  Emails are from me. I provide information on episodes and sometimes insider information regarding interviews.  Please join my list!
Thank you for the support!!