Britain's Got Talent Star Father Ray Kelly Shares His Journey into the Priesthood
Welcome to my Blog!
I loved hanging out on Skype with Father Ray Kelly for my podcast.  He's so honest and humble.
He had me laughing as he brought me through his journey into the priesthood.  Father also shared his struggles.
Please remember to join my email list where you can hear updates and behind the scenes information regarding Your Positive Imprint.
I'd love positive reviews and if you haven't hit the Subscribe button for Your Positive Imprint at iTunes or your favorite podcast platform, please do so. I appreciate the support.
Take a listen!  His featured episode will be in two.  Here is the link for Part One:
Father Ray Kelly: I was a Hit-and-Miss Catholic at first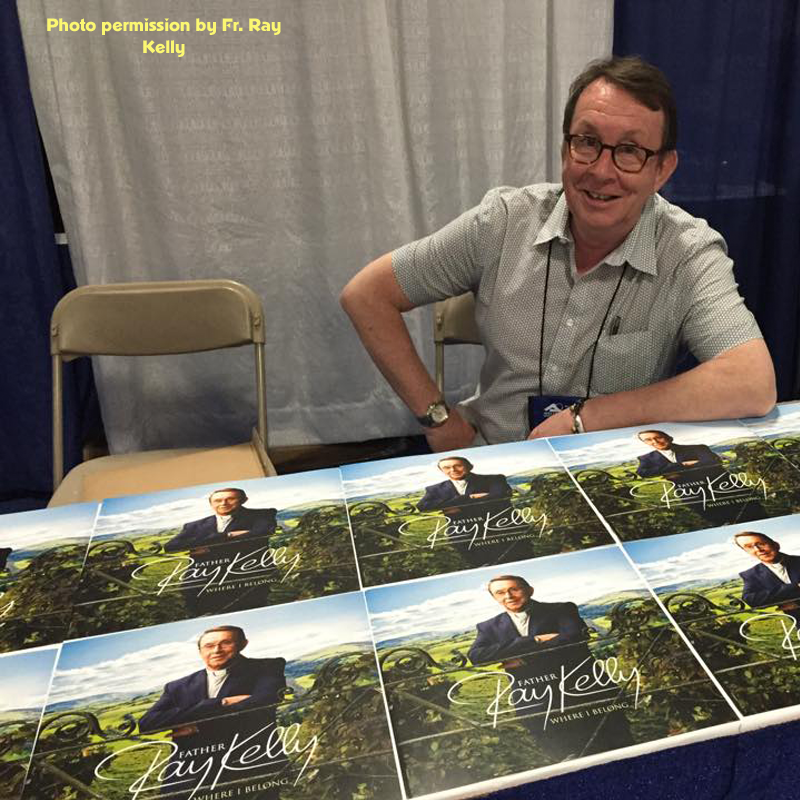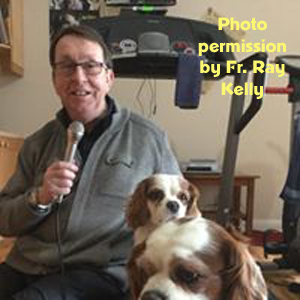 Father Ray Kelly journeys into the priesthood.
Being about 35 I was a late vocation into the priesthood.
Early on I thought about the priesthood but then I got a job.  I started having money in my pocket so that changed me completely with regards to thinking about the priesthood.
Also early on I was a hit-and-miss Catholic and would not go to Mass consistently.  When I was home on the weekends my father and mother would make sure I went to Mass.  My thoughts were I was in the big lights and the big city and I had more things to worry about than going to church.
Part of the Catholic Youth Council visited Pope John Paul II and he invited us to Castle Gandolfo for Mass and later a concert.  I was one of the ones picked to entertain him and I remember singing the song Danny Boy.  
(Father Ray Kelly humanizes the priesthood.  He is a remarkable but ordinary man.)
Well, I started going to Mass during the season of Lent. It was a wonderful 20 to 30 minutes of relaxing time. And then I would go to work after that and do my daily work. But I continued going to Mass after Lent.
Maybe about six months into doing that I began to have these thoughts in my head and the thought was 'Ray, you know you could be up there doing what that guy is doing.'
Ray, I thought, you're definitely cracking up. No way no way don't even think about being up there. Absolutely not.
The only way to deal with this in my head is to talk to somebody like another priest about it. And I did.
Well, I sold my car; I quit my job and I left for Kiltegan to join the Kiltegans, a missionary society. St. Patrick's Missionary Society.  I was ordained June 1989.
Listen to the podcast to hear about Father Ray Kelly's journey into the priesthood.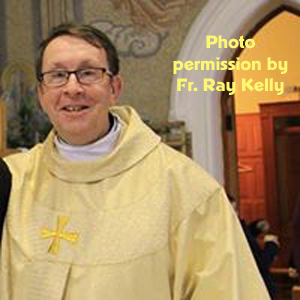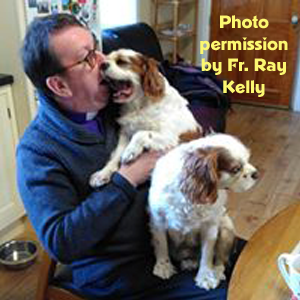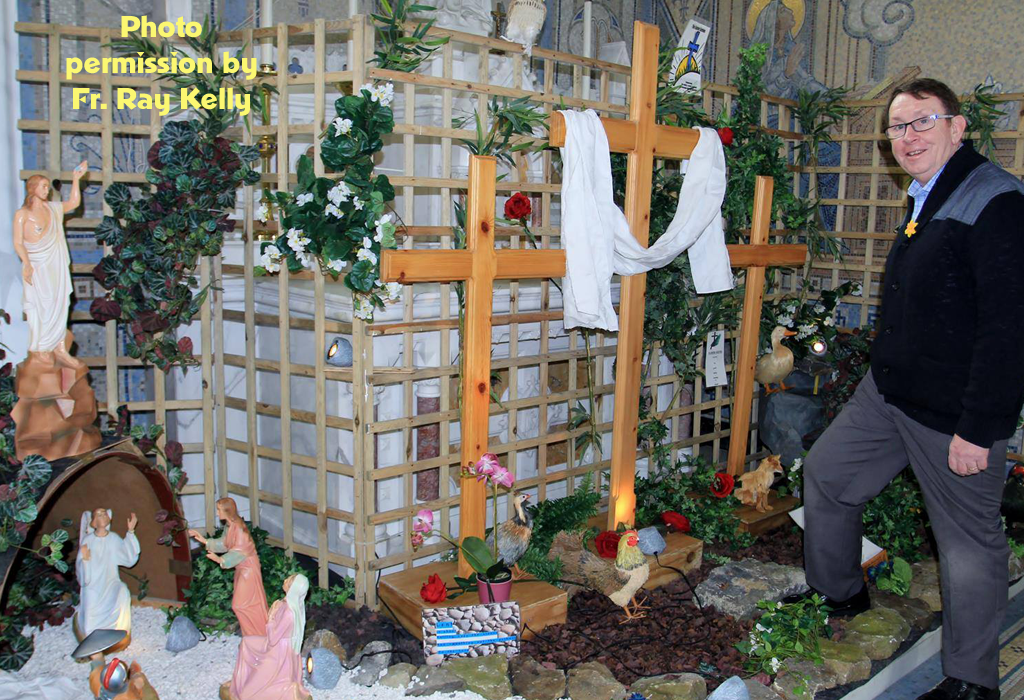 Father Ray Kelly and Friends Form Band – Rafiki
Kathleen Colin was running a fundraiser for Africa and asked if we would write a song for Youth Aid in Africa. So I wrote a song and the other guys put music to it.
Our band, Rafiki recorded it.  We used to do charity gigs, etc.
As a missionary I went to South Africa and this was just after Nelson Mandela was released from Robben Island in1989.
I was about three months into learning the language when I received a phone call from the Diocesan office.  My dad was very sick.
It was very meaningful that I was able to fly back and be with the family. My dad died of a brain tumor.  Dad was very excited about me being a priest so I was very thrilled that he lived to see that.
After the funeral and helping my mum with everything I returned to Africa.
Apartheid was supposedly breaking up but I was shocked with the continued segregation.  It was stressful but there seemed to be nothing I could do.
Later on I left the Kiltegan order and became a diocesan priest.
Being in one place I was able to be closer to family but also partake in musicals like Jesus Christ Superstar, Joseph and the Amazing Colors, Guys and Dolls, Fiddler on the Roof, etc.
(Catherine:  What is one of your most inspiring homilies that you've ever given?  Listen to the podcast to hear what Father Ray has to say about his homilies.)
We only get one shot at this through this life and we have to do the best we can and give the best we can.
Check out Father's links!
Be an executive producer of Father Ray's third album!  Click the link below to learn more.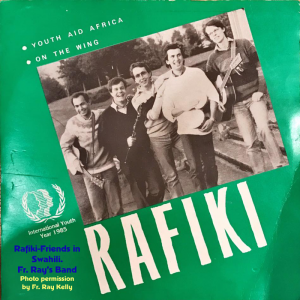 Please sign up! for email updates!
You can sign up for Your Positive Imprint email updates below.  Emails are from me and I share some inside stories. Plus you are placed in a drawing for prizes!
Please post positive reviews on iTunes or your favorite Podcast platform!
Please subscribe to this podcast by clicking on the Subscribe button at your favorite podcast platform!  Thank you for the support and thanks for signing up!!